Asia is the perfect place to get your scuba diving certification. You have good weather most of the year, coral reefs can be found in many places and it is cheap to do a PADI or SSI open water course.
Koh Tao – The divers paradise
Koh Tao is one of the most famous islands in Thailand. Some people know it for the famous murders, night life, view points or diving schools. I've spent more than a week there and I had an amazing time. It is a safe place and it is not more dangerous than any other island in Thailand.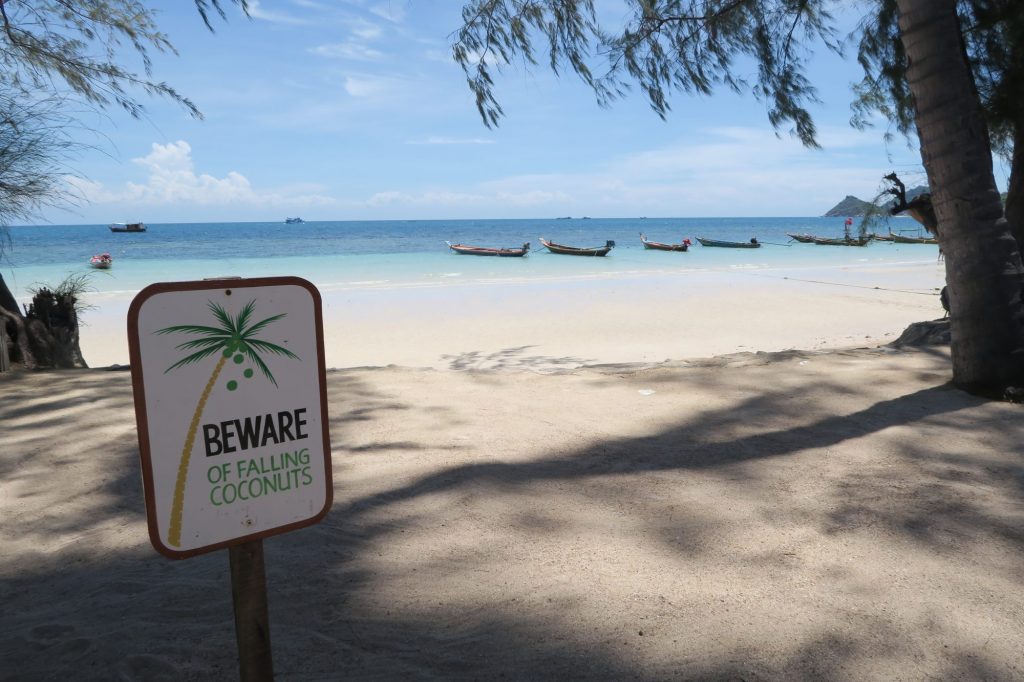 In terms of diving, there are more than 80 diving schools and centres in Koh Tao. Due to the competition, the quality of services is in general high and the prices low. You can find courses in different languages and there will always be people to start a course almost every day. Most of the courses include basic accommodation (private or shared), but it can be upgraded if you pay extra.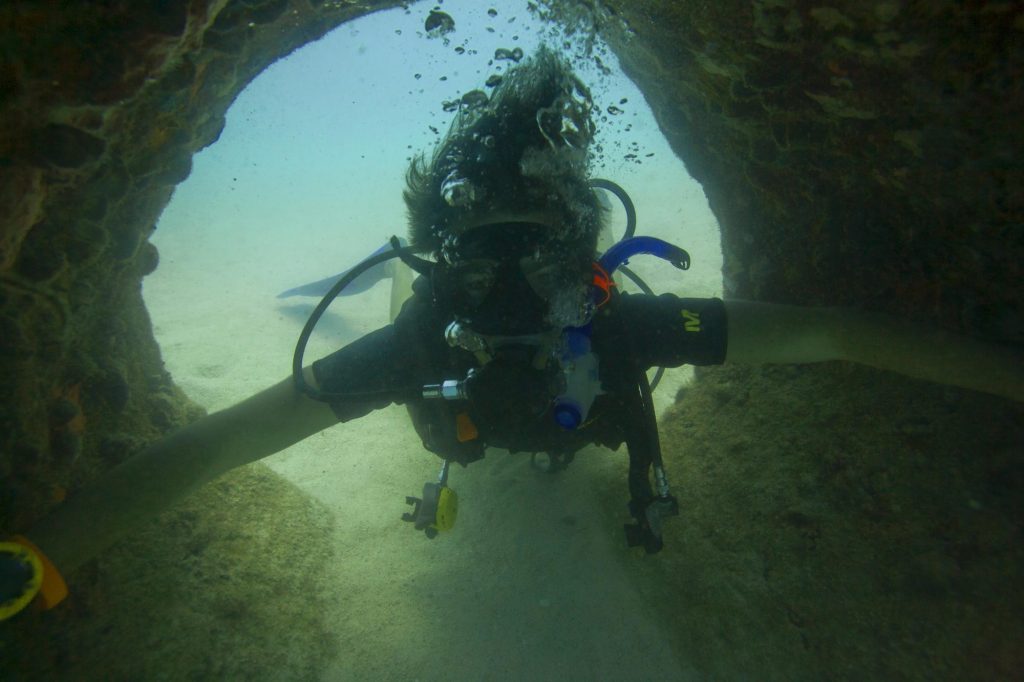 If you've never scuba dived before, you will start with the open water course, that teaches you how to safely use the gear and the principles of diving. The minimum age for passing the course is 10 years old, so you can imagine it is nothing too complicated about it. One advantage of doing the course in Koh Tao is the fact that many schools have pools and you will do the first lessons in a swimming pool. I know it doesn't sound very exciting, but you will feel much more comfortable with the gear and with your abilities once you get into the sea.
PADI or SSI?
PADI (Professional Association of Diving Instructors) and SSI (Scuba-Schools International) are the biggest diving organisations in the world and are recognized around the world by most of the diving centres. Even if a centre is PADI certified, you can dive with them if you have an SSI certification (and the other way around). For an open water course the curriculum is basically the same and you will learn the same things. If you are not planning to become a professional diver, then PADI and SSI won't make any difference to you.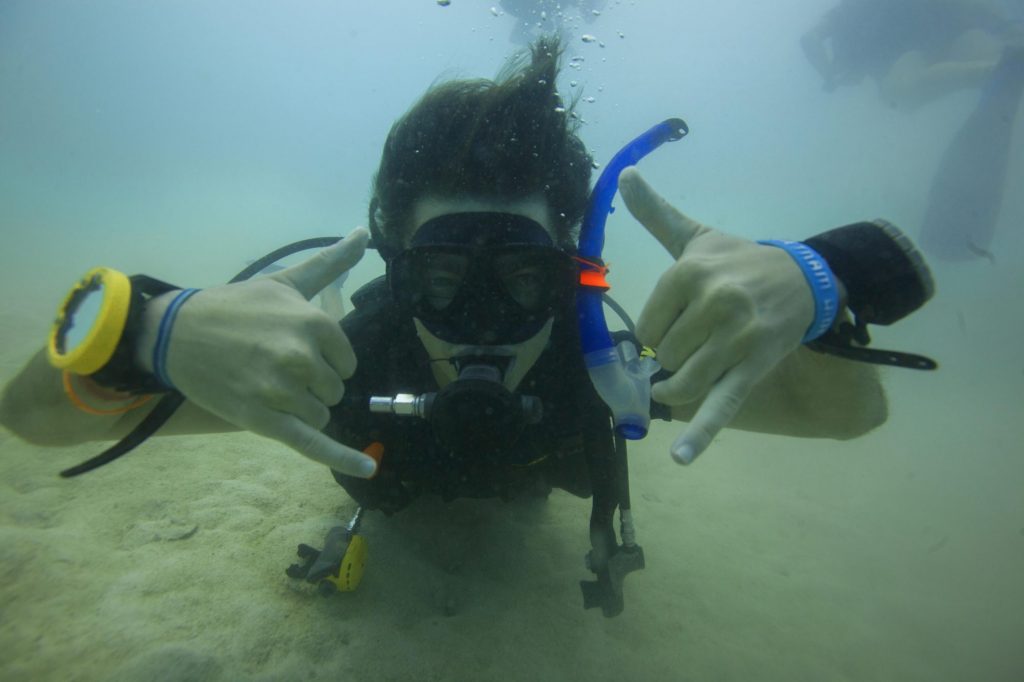 What is the best diving school in Koh Tao?
I don't know the best diving school in Koh Tao, but I can tell you my experience.
In my first two days in Koh Tao I went to the top 5-6 diving school based on tripadvisor to get a quote and ask about their facilities. The prices were in the same range and what was different was the accommodation.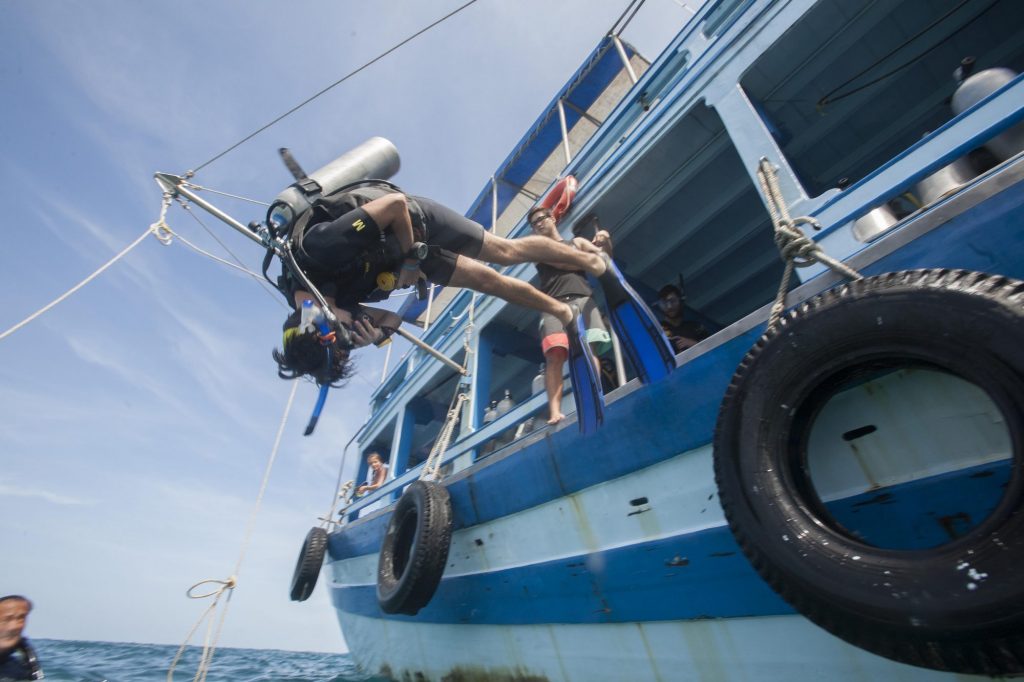 The school I chose to do my open water is Ban's diving resort. It is/was the biggest diving resort in the world (that's what they said), it is PADI certified and it has great facilities. It is located very central in Koh Tao, it has a restaurant, multiple swimming pools, decent gear and many small private bungalows for accommodation. My instructor was a Thai guy (?), professional and funny, which made the course more enjoyable. He even took us on a boat trip at the end to do some snorkeling and spear fishing. For the open water PADI course including private accommodation in a bungalow for 4 nights I paid around 180 GBP (2016 price). I don't think there are many places in that can beat this price.
If Koh Tao is not on your list, other great places for learning scuba diving are the Philippines, Perhentian Islands in Malaysia and Bali in Indonesia.
Safe travels and happy diving!